<a href="http://www.bloglovin.com/blog/13655999/?claim=5mnm3sdjdtb">Follow my blog with Bloglovin</a>

Happy Friday, guys and gals! It's been a relatively uneventful week...which is just great for me! The highlight of my day will be finding out if I've worked over enough this pay period to duck out a little early today. That would be ideal!
Orange + cardamom + almond cake with orange blossom yogurt (recipe >> here)
Oh my goodness...I came across this cake this week and was re-pinning it based off just the name and picture! I hadn't even looked at the recipe before deciding that I absolutely had to save this cake (and share it with you, of course)! It's made with almond flour instead of regular flour, so it's gluten-free for those of you who worry about that stuff. One of the comments at the bottom talked about using mandarin oranges, as they are sweeter. You'll have to convert °C to °F, however, but that's easily done (you can do it with Google, by the way). If you make it before I get a chance to, let me know how awesome it is!!
lol :)
These necklaces, by dogeared (buy them >>
here
) are so beautiful! The necklaces themselves are ultra simple...but the meaning behind them is just wonderful. How nice to wear something that truly means something to you (or that someone else wants you to remember) rather than to wear something just because it's pretty and "on trend"? I think these are wonderful and could easily plan on giving them as gifts to some wonderful ladies that I know!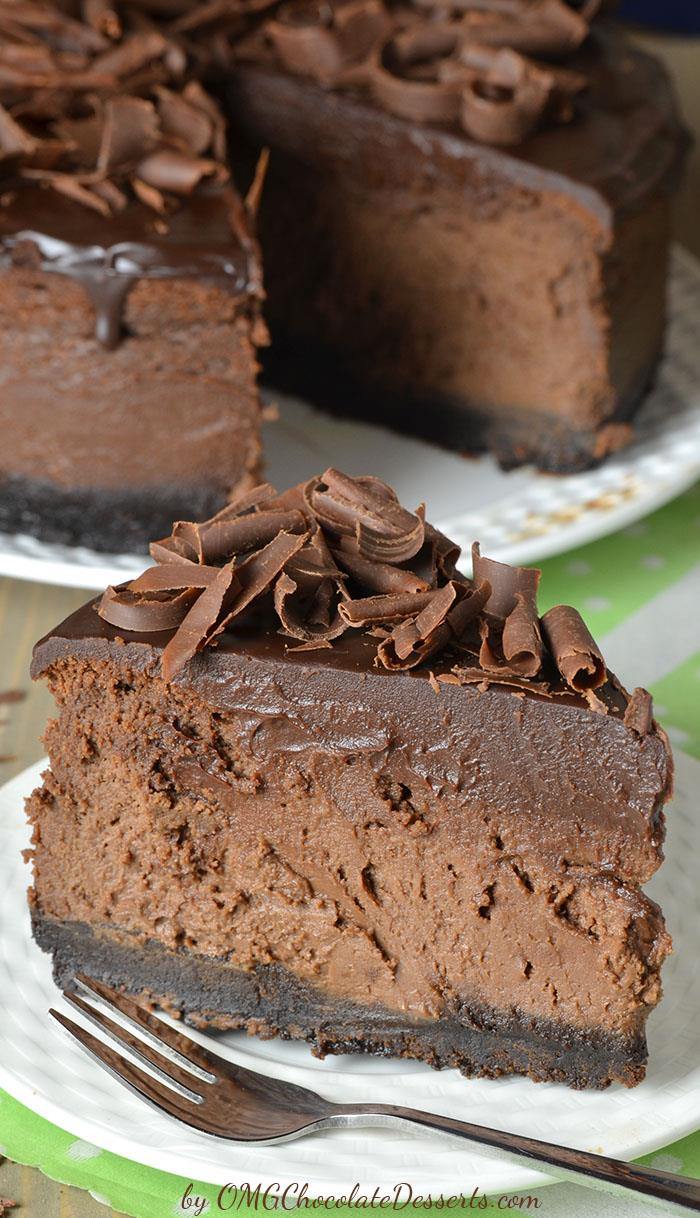 Triple Chocolate Cheesecake with Oreo Crust (recipe >> here)
Holy moly y'all...look at this cheesecake! It's Oreo crust, chocolate cheesecake filling, chocolate ganache on top, and chocolate curls as garnish. It looks ultra-awesome!!
Let's all take a minute and rejoice in the fact that the Fifty Shades movie is FINALLY here (even if I still disagree with the casting choice)!
Have a great Friday the 13th (yikes!) and a wonderful, loving Valentine's Day tomorrow!

<a href="http://www.bloglovin.com/blog/13655999/?claim=5mnm3sdjdtb">Follow my blog with Bloglovin</a>